Updated July 05 2017
HOLLY SPRINGS, N.C.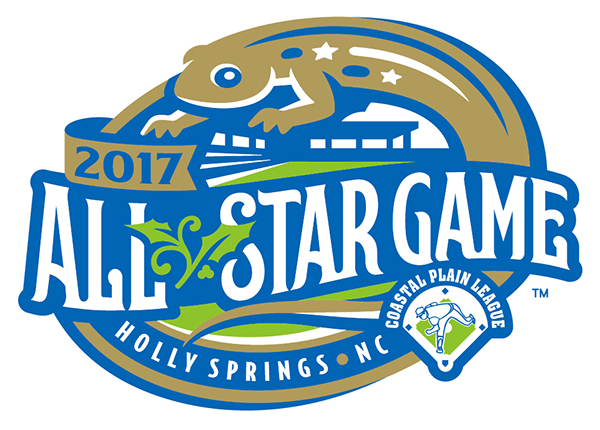 The Coastal Plain League has announced the coaches for the 2017 All-Star Game in Holly Springs, N.C. on July 9-10. The All-Star Event will take place at Ting Stadium at the North Main Athletic Complex, home of the Holly Springs Salamanders.
The head coaches were selected based on the first half standings with Matt Hollod of the Fayetteville SwampDogs set to be the head coach of the East as the First Half East Division Champion, while Matt Reed of the Forest City Owls will be the head coach of the West as the West Division First Half Champion.
Hollod helped the SwampDogs to a league best 18-10 first half record and currently leads a team that is first overall in team earned run average at 3.38. He will be joined in the dugout by Fayetteville assistant coaches Tyler Shewmaker and Adam Harris, as well as Peninsula assistant Cory Brownsten.
For the West All-Stars Reed comes in after leading the Owls to a league best 19-10 record as his team currently sits third in the league in ERA at 3.92. He will be joined by Forest City assistant Avery Booker, Florence head coach Travis Graves and Martinsville head coach Danny Higginbotham.
Due to NCAA rules the second place coach in the East, Dustin Coffman of the Edenton Steamers and second place coach in the West, Evan Wise of the Gastonia Grizzlies, were unable to attend as they are affiliated with a Division I and Division II programs and therefore cannot coach prospective student athletes (i.e. JUCOs and/or transfer athletes.) For this reason the assistant coaches listed above were invited.
The Coastal Plain League is the nation's premier summer collegiate baseball league. Celebrating its 21st season in 2017, the CPL features 15 teams playing in Georgia, North Carolina, South Carolina and Virginia. The CPL has had over 1,400 alumni drafted and 104 of those – including 2011 AL MVP and Cy Young winner Justin Verlander – make their Major League debut; while another notable alum – Russell Wilson – won Super Bowl XLVIII. For more information on the Coastal Plain League, please visit the league website at www.coastalplain.com and follow us via Twitter @CPLBaseball.
Contact:
Shelby Hilliard
Phone:
919-852-1960