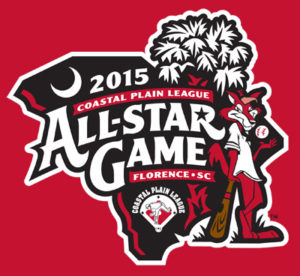 The Coastal Plain League announced today the umpiring crew for the 2015 CPL All-Star Game in Florence, S.C., home of the league's Florence RedWolves, on July 13.
John Budka, Cameron Liffick, Thomas Burrell and Scott Molloy will serve as umpires in the All-Star Game on Monday at Sparrow Stadium. Budka will be behind home plate, while Liffick will be at first, Burrell at second and Molloy at third.
The four CPL umpires are the eighth group of umpires to come from the Minor League Baseball Umpire Development, previously Professional Baseball Umpire Corp (PBUC), reserve list to work the Coastal Plain League All-Star Game. MiLB UD, a Minor League Baseball wholly owned subsidiary, has been partnered with the CPL since 2008, allowing young umpires to continue developing their skills in a competitive environment, while waiting for the call from MiLB UD to sign a professional contract and move on to work Minor League Baseball games.
A total of 106 CPL umpires have moved onto the Minors in the eight years of the CPL-PBUC agreement.
"Our relationship with the Coastal Plain League has been extremely valuable to our organization in the sense that we can have our next available professional umpires working in an environment in the CPL that is very comparable to what they will face in pro ball," said Director Dellinger.  "The experience the CPL provides our umpires can't be matched and we hope that our relationship continues for years to come."
MiLB UD is responsible for the training, evaluation and recommendation for promotion, retention or release of all umpires in the Minor League Baseball system throughout the United States and Canada.