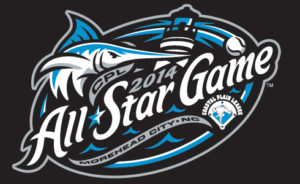 The Coastal Plain League announced today the umpiring crew for the 2014 CPL All-Star Game in Morehead City, N.C, home of the league's Morehead City Marlins, on July 14.
Jose Matamoros, James Folske, Michael Rains and Dave Hlavac will serve as umpires in the All-Star Game on Monday at Big Rock Stadium. Hlavac will be behind home plate, while Rains will be at first, Matamoros at second and Folske at third.
The four CPL umpires are the seventh group of umpires of the Professional Baseball Umpire Corp (PBUC) reserve list to work the Coastal Plain League All-Star Game. PBUC, a Minor League Baseball wholly owned subsidiary, has entered into a working agreement to provide its umpires to the Coastal Plain League. The agreement allows young umpires to continue to develop their skills in a competitive environment, while waiting for the call from PBUC to sign a professional contract and move on to work Minor League Baseball games.
Already, seven CPL umpires have been called up to Minor League Baseball during the 2014 season. Furthermore, a total of 102 CPL umpires have moved onto the Minors in the seven years of the CPL-PBUC agreement.
"The Coastal Plain League is tremendously excited about its partnership with the PBUC," said CPL Commissioner Justin Sellers. "We feel that our quality of play and overall atmosphere will go a long way in helping the PBUC develop future Minor and Major League Baseball umpires. We have and continue to look forward to working long-term with Dusty Dellinger, and the entire PBUC staff, as well as the reserve umpires in what we feel is and will be a beneficial relationship for all parties."
PBUC is responsible for the training, evaluation and recommendation for promotion, retention or release of all umpires in the Minor League Baseball system throughout the United States and Canada.