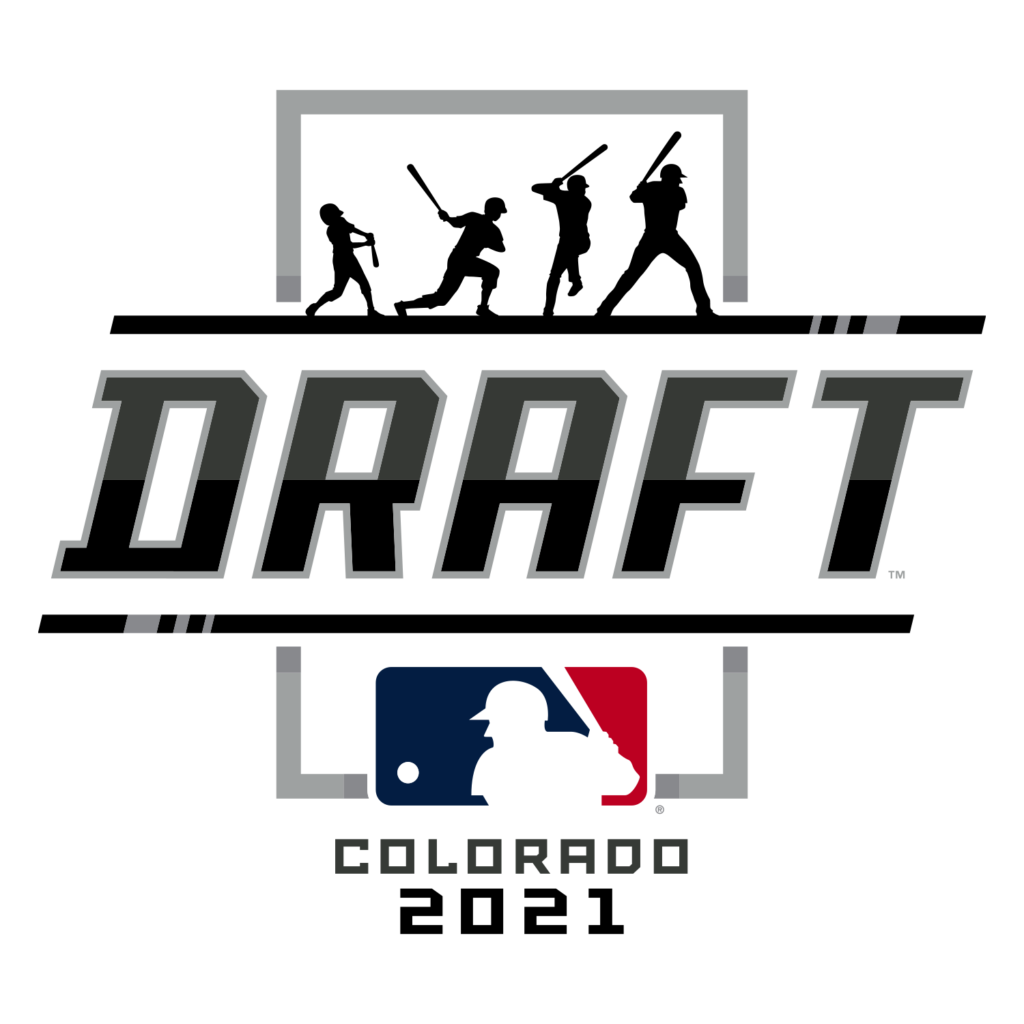 The Coastal Plain League announced that 50 players, both former and current, were selected during the 2021 Major League Baseball First-Year Player Draft. Trey Sweeney (Wilson) went 20th overall to the New York Yankees and Ryan Cusick went to the Atlanta Braves 24th overall as the first two off the board.
Sweeney, a shortstop out of Eastern Illinois, spent the 2020 summer in the CPL turning heads with the Wilson Tobs where he put up First Team All-CPL numbers. He finished second in the league in batting with a.397 average, seven doubles and four home runs in 17 games played. Sweeney continued his rise up the draft boards in the spring with Eastern Illinois were he posted a .382 average, 10 doubles and 14 home runs on his way to First Team All-American honors.
Cusick, a 6-6, 225-pound sophomore from Wake Forest pitched for the HiToms during the 2020 season, finishing as the CPL's Pitcher of the Year with a 1.14 ERA across five starts and 23 2/3 innings pitched.
"Cuse [Cusick] was so much fun to coach," said 2020 HiToms head coach Mickey Williard. "I had heard coming in about the sheer arm talent, but watching him compete to show off the things that would take his game to next level was great to see. He exhibited increased fastball control to the tune of 40K/9BB and showed more consistent flash of a plus breaking ball offering. Couldn't be happier for such a hard worker who is very deserving."
As noted by Williard, his control was on display all season as the right-hander managed a league leading 40 strikeouts while walking only nine for a 15.21 strikeout per nine ratio. In total he allowed only 12 hits for a .114 opponent batting average and 0.53 WHIP while allowing only three earned runs all season.
In total, 13 of the current 15 CPL clubs saw a player selected in the 2021 draft, with the Tri-City Chili Peppers and Spartanburgers being the only two not represented as they both are in the midst of their inaugural season. The Lexington County Blowfish and Savannah Bananas led the way with 8 former and current players selected, followed closely by the Wilson Tobs with seven. Former CPL franchise Gastonia, along with Holly Springs, HP-Thomasville and Macon saw four former players selected each while Martinsville and Wilmington each had three. Next was Asheboro, Forest City, Peninsula and former CPL franchise Edenton with two each while Florence and Morehead City rounded out the group with one player selected.
The complete list of CPL players taken in this year's draft is below:
Coastal Plain League Alumni Drafted In 2021 Major League Draft 
Round
Overall
Player
College/University
MLB Team Drafted By
CPL Team(s)
1
20
Trey Sweeney
Eastern Illinois
New York (AL)
Wilson '20
1
24
Ryan Cusick
Wake Forest
Atlanta
HP-Thomasville '20
2
60
Zack Gelof
Virginia
Oakland
HP-Thomasville '20
3
98
Cade Povich
Nebraska
Minnesota
Savannah '20
3
99
Kevin Kopps
Arkansas
San Diego
Gastonia '16 / Martinsville '20
4
112
Dustin Saenz
Texas A&M
Washington
Savannah '19
5
141
Brett Kerry
South Carolina
Los Angeles (AL)
Lexington '20
5
146
Rohan Handa
Yale
San Francisco
Gastonia '19
5
147
Ethan Murray
Duke
Milwaukee
HP-Thomasville '20
5
148
Quincy Hamilton
Wright State
Houston
Edenton '19
5
149
Brady Allen
South Carolina
Miami
Lexington County '20
7
207
Tristan Peters
Southern Illinois
Milwaukee
Savannah '21
7
214
Parker Chavers
Coastal Carolina
Chicago (NL)
Martinsville '18
7
219
Jake Rucker
Tennessee
Minnesota
Forest City '19
7
221
Logan Workman
Lee
Tampa Bay
HP-Thomasville '19 / Savannah '20
8
234
James Parker
Clemson
Seattle
Wilmington '19
8
235
Jason Ruffcorn
Oklahoma
Philadelphia
Savannah '18
8
239
Patrick Monteverde
Texas Tech
Miami
Peninsula '17
8
245
Fraser Ellard
Liberty
Chicago (AL)
Macon '20
8
252
Ben Harris
Georgia
Los Angeles (NL)
Asheboro '19
9
254
Liam Hicks
Arkansas State
Texas
Holly Springs '19
9
269
Jake Schrand
Wright State
Miami
Wilson '20
10
285
Austin Schultz
Kentucky
Detroit
Savannah '19
10
286
Matt Litwicki
Indiana
Boston
Peninsula '19 / Macon '20
10
289
Shane Connolly
Virginia Tech
Kansas City
Lexington County '20
10
291
Andrew Peters
South Carolina
Los Angeles (AL)
Lexington County '20
10
297
Wes Clarke
South Carolina
Milwaukee
Lexington County '20
10
298
Michael Sandle
South Alabama
Houston
Wilmington '17
10
311
Austin Vernon
North Carolina Central
Tampa Bay
Wilson '18
11
315
Josh Crouch
Central Florida
Detroit
Savannah '20
11
335
Christian Edwards
Jacksonville State
Chicago (AL)
Lexington County '20
12
350
Mason Green
Central Missouri
Colorado
Gastonia '18
12
368
Mitch Myers
Pittsburgh
Oakland
Wilson '20
13
375
Chris Meyers
Toledo
Detroit
Wilson '19, '20
13
379
Patrick Halligan
Pensacola State
Kansas City
Martinsville '20
13
383
Mack Anglin
Clemson
Washington
Lexington County '20
13
385
Jared Carr
Shepherd University
Philadelphia
Wilson '19, '20, '21
14
405
RJ Petit
Charleston Southern
Detroit
Lexington County '20
14
407
Daniel Lloyd
South Carolina
Baltimore
Savannah '19
16
473
Jack Sinclair
Central Florida
Washington
Macon '20
16
481
Aaron McKeithan
Charlotte
St. Louis
Wilmington '19
16
485
Terrell Tatum
NC State
Chicago (AL)
Holly Springs '18
16
489
Johnathan Lavallee
Long Beach State
Minnesota
Morehead City '21
18
530
Bryce McGowan
UNC Charlotte
Colorado
Gastonia '19
18
543
Bailey Dees
Penn State
New York (AL)
Holly Springs '18, '19
18
551
Kenny Piper
Columbia
Tampa Bay
Florence '19
19
578
Blake Beers
Michigan
Oakland
Edenton '19
19
581
Sean Hunley
Tennessee
Tampa Bay
Forest City '18
20
586
Josh Hood
Pennsylvania
Boston
Asheboro '19 / Macon '20 / Holly Springs '21
20
595
Cam Wynne
Nebraska
Philadelphia
Wilson '21