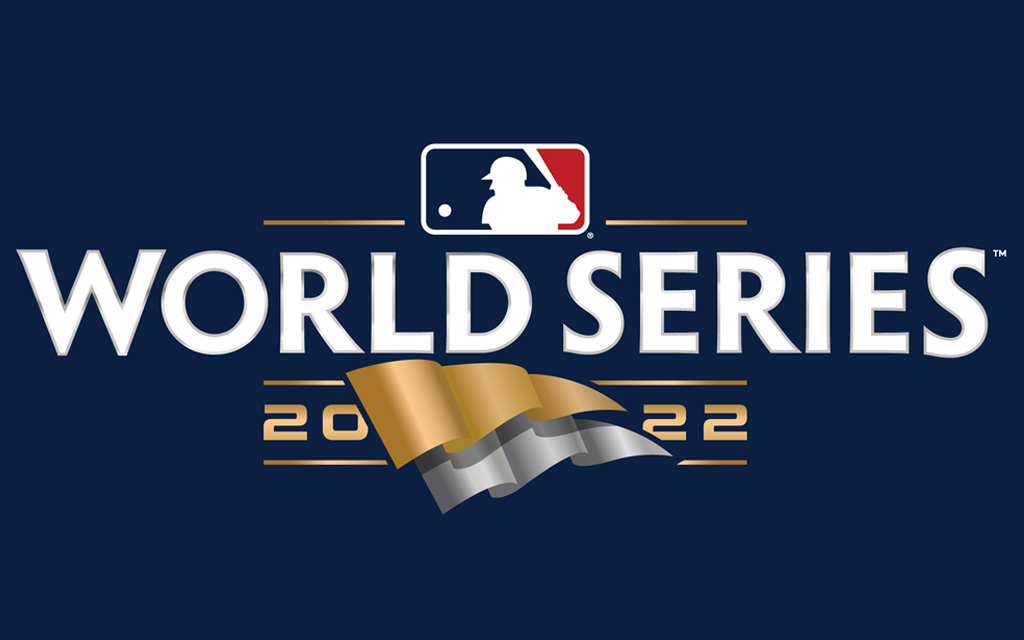 Coastal Plain League fans will see some familiar faces when they tune into the 2022 Major League Baseball World Series starting this Friday night, as there are a few CPL alums participating in key roles for their respective clubs. The American League champion Houston Astros feature ace Justin Verlander and outfielder Chas McCormick, while third baseman Alec Bohm and outfielder Nick Maton will be suited up for National League champion Philadelphia.
Highlighting the trio is Verlander, a future Hall of Famer. He has already earned two Cy Young awards (2011 and 2019) and is arguably in the lead to get his third this season. The 6-5, 235-pound righty finished the 2022 regular season among the leaders in several statistical categories. Verlander led the Majors in both ERA (1.75) and WHIP (0.83), and also tied for first in lowest BAA (.186). His 18 wins (18-4 record) was the second most in the league, while he also was eighth in P/IP (14.90), 11th in K/9 (9.51) and 20th in strikeouts (185).
So far in the postseason, he is 1-0 with a 6.30 ERA through two starts. He's surrendered seven runs – all earned – on 13 hits, walked two and struck out 14…not exactly spectacular until you take a deeper dive into his two outings.
After an uncharacteristic showing against Seattle that saw him knocked around for six runs in four innings, he bounced back for Houston in Game 1 versus New York. That night, he was nearly untouchable, giving up a single run off of three hits, walking one and striking out 11 as the Astros cruised to a 4-2 victory. At one point in the game, Verlander, whose average fastball velocity in the playoffs is 95.4 mph, had recorded six consecutive punch outs, tying a postseason record accomplished eight times prior, with the most recent being himself back during Game 3 of the 2013 ALCS. Furthermore, his 11 K's put him back in front of Clayton Kershaw for first among pitchers with the most postseason strikeouts all time at 219.
"As the game is going along, you just gain more confidence as you start making better pitches," said Verlander. "Once I started being able to execute my pitches the way I wanted, I feel like my confidence just kind of built upon that."
The nine-time MLB All-Star once played in the Coastal Plain League, back in 2002 with the Wilson Tobs. That summer, he made seven appearances and pitched 40 1/3 innings, coming away with a 2.68 ERA and 1-4 record. Overall, he gave up 14 runs, 12 of which were earned, on 22 hits, and walked 26. However, it was his strikeout numbers that jumped out to those that watched him, as Verlander racked up 54 of them on the season, all the while holding opposing batters to a mere .161 average against him.
Joining Verlander on Houston's ride to the World Series has been McCormick, a former 21st round draft pick in 2017 by the Astros. Previously, the Millersville University (PA) product spent the 2016 summer with the Lexington County Blowfish. He proved to be a solid bat for the Blowfish, batting .345 across 33 games played with 41 hits, 26 runs scored and 13 RBIs. He connected on four doubles, four triples (tied for best in the CPL that summer) and a pair of dingers, while also sporting a .496 slugging and .409 on-base percentage. He would continue his success in the professional ranks, making his Major League debut on April 1, 2021.
During the 2022 Major League regular season, he played in 119 games for Houston, batting .245 with 88 hits, 47 runs scored and 44 RBIs. McCormick had 28 extra base hits and drew 46 walks to help him earn a .407 slugging percentage and .332 on-base percentage. In the 2022 postseason, he is swinging .250 with a pair of homers, four runs scored and three RBIs. His two-run shot in the second inning of Game 3 at New York quieted the home crowd and quickly set the tone for the Astros on the road as they tightened their grip on the series.
"There's nothing like hitting a home run in the postseason," McCormick told Andy McCullough of The Athletic. "If you can get hits, that's cool. But when you hit a home run in the postseason, it's pretty special.
"Lightning in a bottle!"

Houston takes a 2-0 lead in Game 3 off a two-run shot from Chas McCormick.

🎥 @MLB | #Postseason pic.twitter.com/SpFIyk2sxc

— The Athletic MLB (@TheAthleticMLB) October 22, 2022
Meanwhile, across the field come Friday is Bohm, who has been a pretty consistent fixture for Philadelphia since making his debut on August 13, 2020. In the 2022 regular season, the former third pick overall batted .280 with 164 hits, 79 runs and 72 RBIs. Forty of his hits are for extra bases, including 13 home runs – tied for fifth on the team. While his numbers have dropped off a bit in the postseason (.189, 4 R, 5 RBIs), he's proven that he can help contribute in key moments before.
BOHM BOHM 😤 @Phillies pic.twitter.com/5VUl6LglLL

— B/R Walk-Off (@BRWalkoff) October 22, 2022
Bohm, who played collegiately for Wichita State, spent his 2016 summer with the Wilmington Sharks. Across 54 games played, he finished with a .330 average with 67 hits, including 12 doubles, 11 home runs and 112 total bases, on his way to a .552 slugging percentage. Bohm scored 39 runs and collected 51 RBIs for the Sharks, while also drawing 22 walks and finishing with a .407 on-base percentage. Overall, he finished in the Top 5 in several statistical categories, including first in RBIs, second in total bags and third in both hits and home runs.
His performance that summer saw him voted as a 2016 CPL All-Star as well as an All-CPL First Team selection at the end of the year. During the All-Star break in Fayetteville, Bohm belted a 12 dingers in the final frame to be crowned the 2016 CPL All-Star Home Run Derby Champion.
Joining Bohm is Maton, who has played sparingly for the Phillies in 2022. The former seventh-round pick batted .250 while slugging .514 and having an on-base percentage of .341 this season. He's recorded a pair of doubles, a triple and five home runs on his way to 17 RBIs to go along with 13 runs scored. He made his postseason debut entering to pinch-hit for centerfielder Matt Vierling in the seventh inning of game two of the World Series Saturday night.
Maton spent part of the 2016 summer with the Fayetteville SwampDogs of the CPL. In 18 games, he batted. 175 with two doubles, seven runs scored and five RBIs. His brother, Phil, also played in the CPL with the 2014 High Point-Thomasville HiToms. Interestingly, Phil is a reliever for the Astros, but is injured for the 2022 World Series after hurting his hand (which required surgery) when he punched a locker out of rage after giving up two runs on two hits – one of which came from his brother – in the Phillies-Astros game on October 5.
Nick Maton got a hit off his brother Phil and you have to love the reactions by them both. 🤣 pic.twitter.com/Acvel8I8Fv

— MLB (@MLB) October 5, 2022
This year's Fall Classic marks the seventh consecutive year that the World Series has had at least one CPL alum participate.
About Coastal Plain League:
The Coastal Plain League is the nation's premier summer collegiate baseball league. The CPL is currently comprised of 14 franchises playing in Georgia, North Carolina, South Carolina and Virginia. To date, the CPL has had nearly 1,750 alumni drafted and 163 alums make their Major League debut. Most notable alumni include Justin Verlander, Ryan Zimmerman, Mark Reynolds, Kevin Youkilis, Chris Taylor, Alec Bohm, Jake Cave, Chas McCormick and NFL Super Bowl champion Russell Wilson.. For more information on the Coastal Plain League, please visit the league website at www.coastalplain.com, and be sure to follow us on Facebook, Twitter, Instagram and TikTok @CPLBaseball.