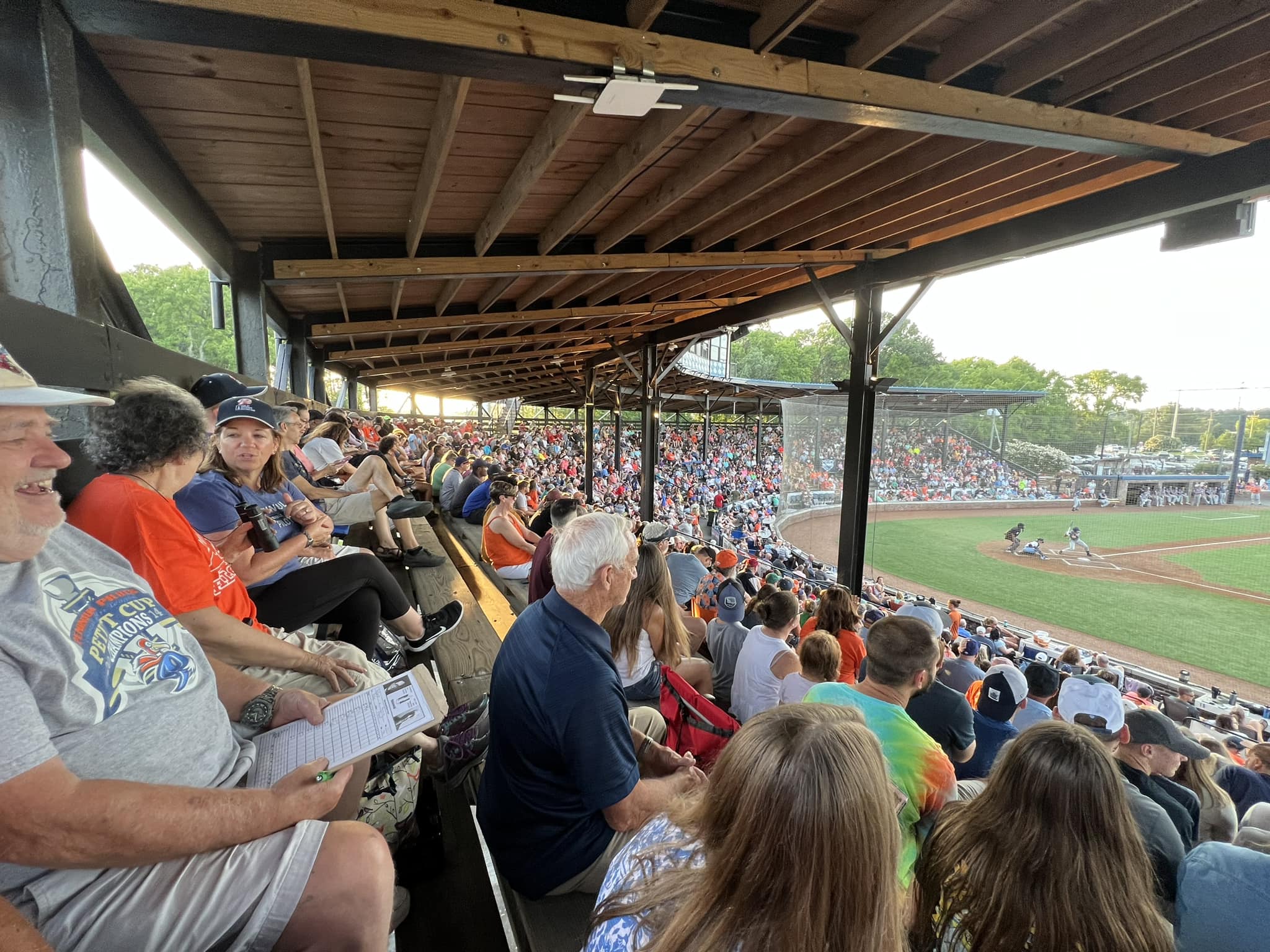 HOLLY SPRINGS – The Coastal Plain League announced this afternoon its schedule for the upcoming 2024 season. The league will be comprised of 15 teams across Georgia, North Carolina, South Carolina and Virginia for its 28th summer season.
Opening Day will be Thursday, May 23 and the regular season will run through Saturday, July 27. The CPL will again feature a two division look, but with the addition of the expansion Greenville (N.C.) club, the divisions will be slightly unbalanced. The East will include Greenville, Holly Springs, Morehead City, Peninsula, Tri-City, Wilmington and Wilson; while the West will be made up of Asheboro, Boone, Florence, Forest City, High Point-Thomasville, Lexington County, Macon and Martinsville.
"We are looking forward to a fun and exciting 2024 season," said CPL Commissioner Chip Allen. "We are adding a new club in Greenville that fans can look forward to, and are already hard at work in planning a wonderful two-day All-Star event in Forest City. Fans will not want to miss what this coming summer has in store, so be sure to get your tickets and we'll look forward to seeing you this summer!"
All together, each team will play a 48-game regular season schedule with 24 league games per club in the first half and another 24 in the second half. The first half will run from May 23 through June 22, while the second half will start on June 23 and carry on through July 27. The league's marquee event, the 2024 CPL All-Star Game will be held July 7-8 at McNair Field in Forest City, N.C. Meanwhile, following the regular season, four teams – two from each division – will square off in the Petitt Cup Playoffs. Both the Division Championship and League Championship rounds will once again feature a best-of-three format and run from July 28 to August 3.
For a PDF of the complete 2024 CPL schedule, please click here. For ticket information, please refer to each team's website and stay tuned to www.coastalplain.com as well as @CPLBaseball on Facebook, X (formerly known as Twitter), Instagram and TikTok for updates all offseason.
About Coastal Plain League:
The Coastal Plain League is the nation's premier summer collegiate baseball league. The CPL is currently comprised of 14 franchises playing in Georgia, North Carolina, South Carolina and Virginia. To date, the CPL has had nearly 1,750 alumni drafted and 182 alums make their Major League debut. Most notable alumni include Justin Verlander, Ryan Zimmerman, Mark Reynolds, Kevin Youkilis, Chris Taylor, Alec Bohm, Jake Cave, Chas McCormick and NFL Super Bowl champion Russell Wilson. For more information on the Coastal Plain League, please visit the league website at www.coastalplain.com, and be sure to follow us on Facebook, Twitter, Instagram and TikTok @CPLBaseball.