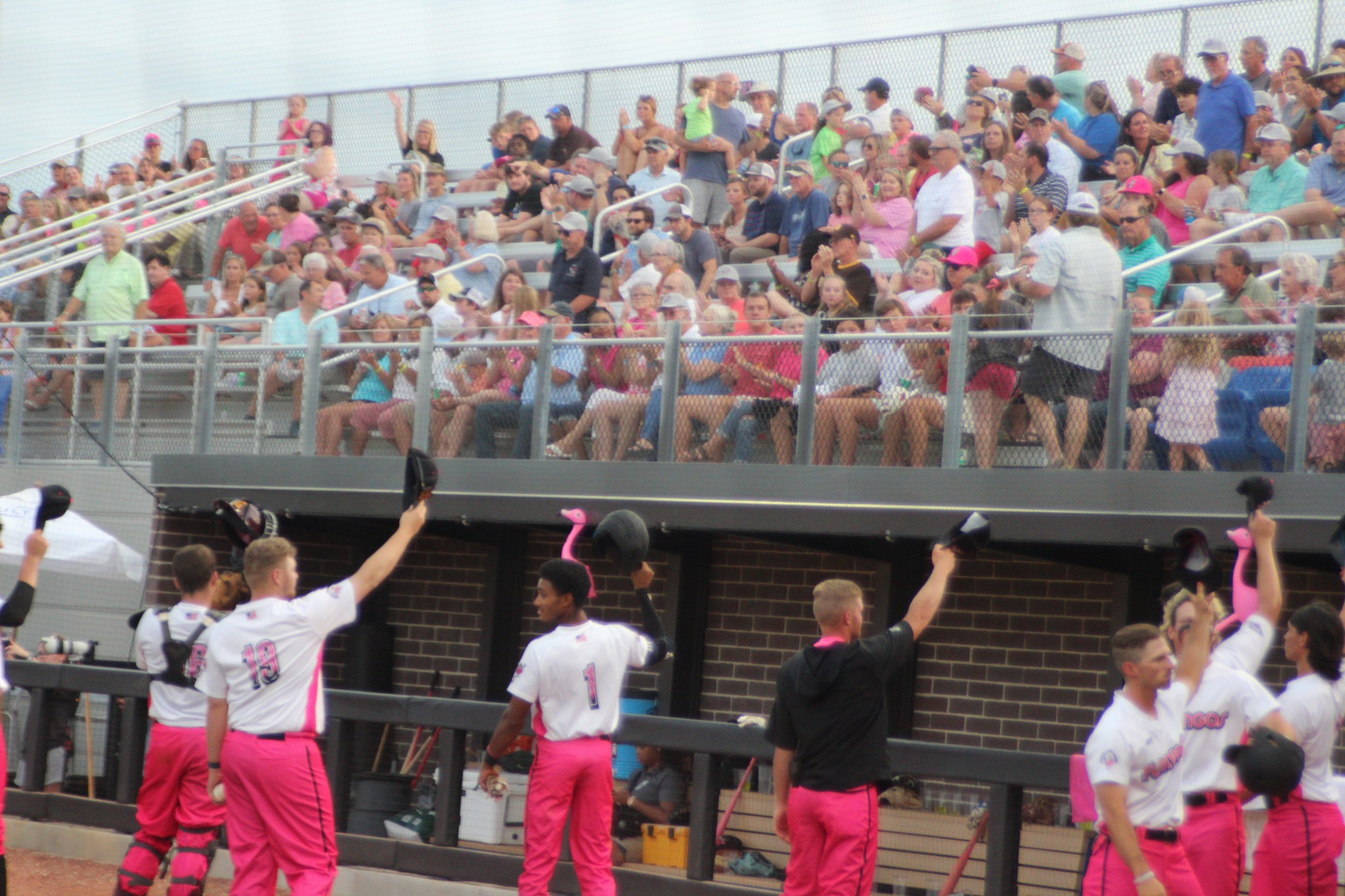 The Coastal Plain League announced today that it will be implementing new pitch clock rules for the 2023 season in an effort to help lower game times. But instead of installing physical clocks, the league will be combining rules from professional and college ranks that will be monitored and applied by the league's umpires.
"As we continue to prioritize player development and prepare them for the next level, implementing pitch clocks in the Coastal Plain League aligns us with professional baseball and reinforces the importance of time management and pace of play," said CPL Commissioner Chip Allen.
For the third consecutive year, the CPL will feature 3-person umpire crews. The third base umpire will be responsible for keeping time via a stopwatch and relaying signals to the plate umpire both in between innings and during at-bats. Such a format was adopted at the Division I level this spring with feedback being positive. Teams will have two minutes in between each half inning for their on-field promotions. As that time counts down, the umpire at third will use various signals with their right arm so that the plate umpire can communicate with the teams appropriately. For example, with 30 seconds remaining, the third base umpire will extend their right arm over their head, and then the plate umpire will call out "30 seconds left, please be ready" to the defense and hitter.
During at-bats, the league will adopt the professional rules of giving pitchers 14 seconds to pitch when the bases are empty and 18 seconds with runners on. Meanwhile, batters will be required to be in the box and ready to hit with at least 8 seconds remaining. There will be 30 seconds in between batters.
While these times are slightly less than what Division I baseball had this spring, it should better aid the players in their preparation for the professional ranks. Further, for those players who have not yet encountered pitch clock rules, getting to experience it in the CPL will help them for when their respective levels of college ball implement such initiatives.
About Coastal Plain League:
The Coastal Plain League is the nation's premier summer collegiate baseball league. The CPL is currently comprised of 14 franchises playing in Georgia, North Carolina, South Carolina and Virginia. To date, the CPL has had nearly 1,750 alumni drafted and 168 alums make their Major League debut. Most notable alumni include Justin Verlander, Ryan Zimmerman, Mark Reynolds, Kevin Youkilis, Chris Taylor, Alec Bohm, Jake Cave, Chas McCormick and NFL Super Bowl champion Russell Wilson. For more information on the Coastal Plain League, please visit the league website at www.coastalplain.com, and be sure to follow us on Facebook, Twitter, Instagram and TikTok @CPLBaseball.