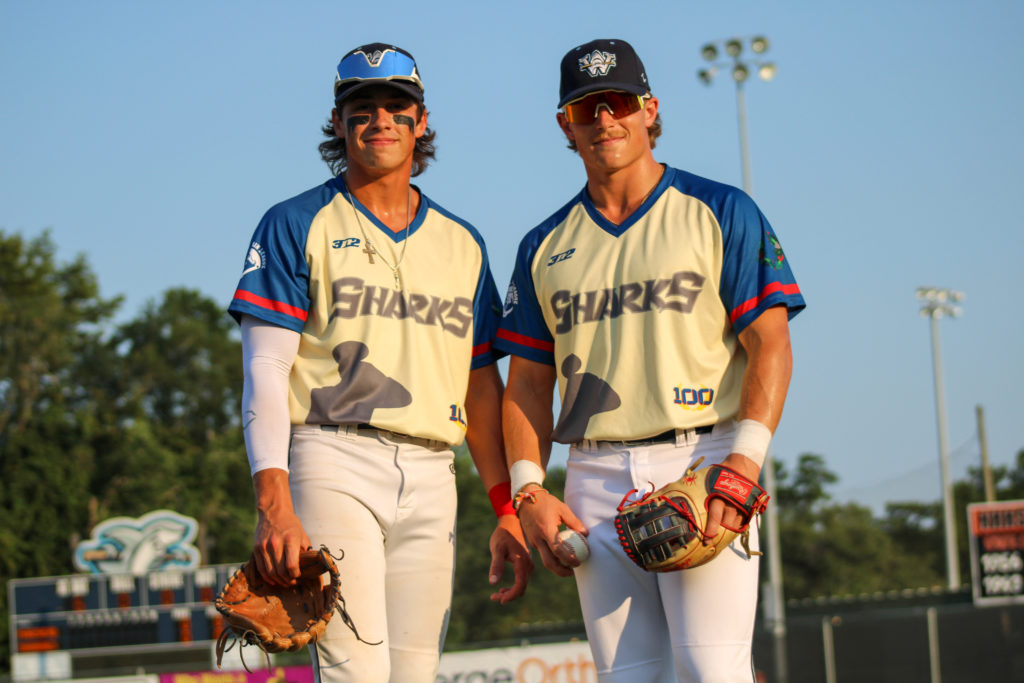 By: Kari Hodges
Many locker rooms have been described as tight-knit or even brotherhoods, but the best teams are considered families. The Wilmington Sharks not only adhere to this descriptor, but exemplify it. The Sharks illustrated this when they added Richie Ciufo to the roster to join his brother Andrew. Through the efforts of coach Russ Burroughs, brothers Richie Ciufo (24) and Andrew Ciufo (20) were able reunite on the baseball field for the first time in six years on Friday, July 23, 2021. The last time the brothers played together was in a high school scrimmage game when Richie was a senior and Andrew was a freshman.
Burroughs worked with Richie back in 2018, when he went on to be a CPL All-Star with the Edenton Steamers. He explained that Richie's work ethic, leadership, and knowledge of the game spoke volumes about his character as well as his namesake. Speaking highly of his brother, Richie was expectant of Andrew's successful baseball career. Since joining the Sharks at the start of the 2021 season, Andrew has lived up to his brother's praise and become one of the most dependable and charismatic athletes on the team.
Given the age difference, Andrew stated that Richie's addition to the Wilmington roster was, "unexpected and didn't seem like a possibility" due to the circumstances. "This is something that most brothers don't get to experience, this will be something we'll never forget" Andrew added.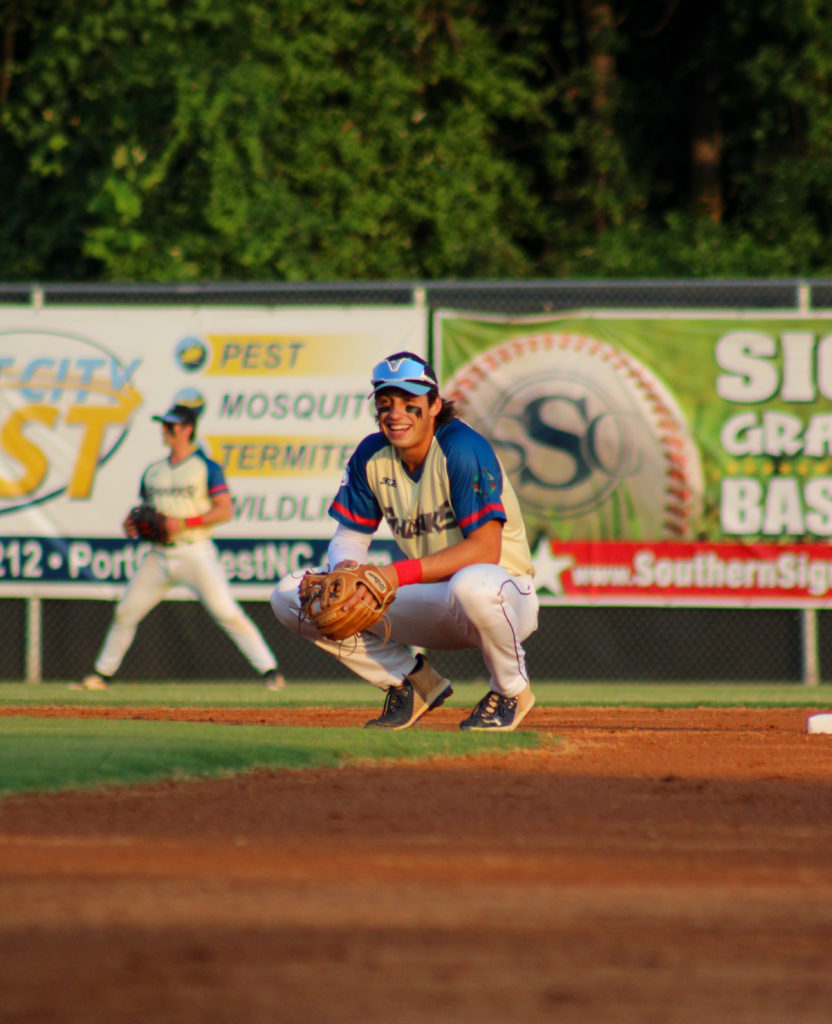 When asked about his brother, Richie commented "I couldn't be prouder of him. It means everything to be down here with him and I can't wait to continue to watch him get better and better."
Camaraderie trumps competitiveness between the Ciufo brothers. Both mention that they only hope to see the other excel. This is evident through their performance on the field together on Sunday night versus the Wilson Tobs. Andrew hit a double, sending the ball to left center field which, in turn, drove Richie home. In his next at bat, Andrew hit in two more runners and met his brother at home plate for a congratulatory hug.
Coach Burroughs commends their bond saying "they're the closest brothers I've ever seen. Their relationship is admirable both on and off the field."
The CPL, Coach Burroughs, and the Wilmington Sharks have enabled this reunion under stadium lights, something for which this family will be forever grateful.