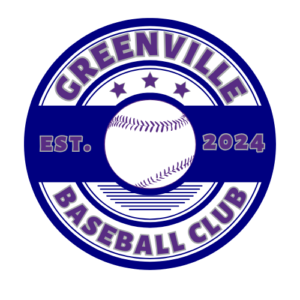 GREENVILLE – After receiving more than 450 responses and over 350 unique name submissions for the Greenville "Name Your Team Contest", the five finalists have been revealed. Fans can vote for their favorite name now through Friday, October 27, at coastalplain.com/Greenvilletop5.
The five finalists for Greenville's Coastal Plain League franchise are:
Greenville Ballhogs
Greenville Booty
Greenville Garden Gnomes
Greenville Scallywags
Greenville Peglegs
Located near the coast of North Carolina, which was home to many pirates as well as a harbor point for pirates passing by, Greenville and its home institution of higher learning, East Carolina University, have lovingly embraced the Pirates name and theme for decades. The names Booty, Scallywags and Peglegs all lend themselves to the pirate theme of the area in their own unique ways. Meanwhile, Ballhogs combines two other passions to folks in and around Greenville — baseball and barbecue, particularly the whole hog kind. And lastly, Garden Gnomes don't exactly have a geographical tie to the area per se but they come in an array of colors, types and poses, and have been known to have fun in the yard.
The winning name will be unveiled on a later date once a logo is created. The fan whose submission leads to the team's new name will receive the Ultimate VIP Baseball Package, which includes their own personalized new team jersey, throwing out the first pitch at a home game among other prizes. If multiple fans nominate the same name one winner will be drawn. Four runners-up will receive a prize pack of new team-branded merchandise.
Historic Guy Smith Stadium will be undergoing renovations in advance of Opening Night, to create a fantastic fan-friendly experience. Opening Night is scheduled for Friday, May 24, 2024.
Ticket packages for the 2024 season will be available at a later date, but you can sign up now to be placed on the ticket waitlist (surveymonkey.com/r/GreenvilleWaitlist) to be one of the first to reserve your seats for the 2024 inaugural season.
About Coastal Plain League:
The Coastal Plain League is the nation's premier summer collegiate baseball league. The CPL is currently comprised of 15 franchises playing in Georgia, North Carolina, South Carolina and Virginia. To date, the CPL has had nearly 1,750 alumni drafted and 185 alums make their Major League debut. Most notable alumni include Justin Verlander, Ryan Zimmerman, Mark Reynolds, Kevin Youkilis, Chris Taylor, Alec Bohm, Jake Cave, Chas McCormick and NFL Super Bowl champion Russell Wilson. For more information on the Coastal Plain League, please visit the league website at www.coastalplain.com, and be sure to follow us on Facebook, Twitter, Instagram and TikTok @CPLBaseball.
About Capitol Broadcasting Company:
Capitol Broadcasting Company, Inc. is a diversified communications company which owns and/or operates WRAL-TV, WRAZ-TV, WRAL-FM, WRAL-HD2, WNGT-CD, WCMC-FM, WCMC-HD1, WDNC-AM, WCMC-HD2, WCMC-HD3, WCLY-AM, WCMC-HD4, Microspace, WRAL Digital and Wolfpack Sports Properties (a joint venture with Learfield) in Raleigh, NC; WILM-TV, WILT-LD and Sunrise Broadcasting in Wilmington, NC; The Durham Bulls Baseball Club, Bull City Hospitality and Coastal Plain League in Durham, NC; The Holly Springs Salamanders in Holly Springs, NC; the American Underground startup hub in Durham, NC; and real estate interests including the American Tobacco Historic District in Durham, NC, and Rocky Mount Mills in Rocky Mount, NC