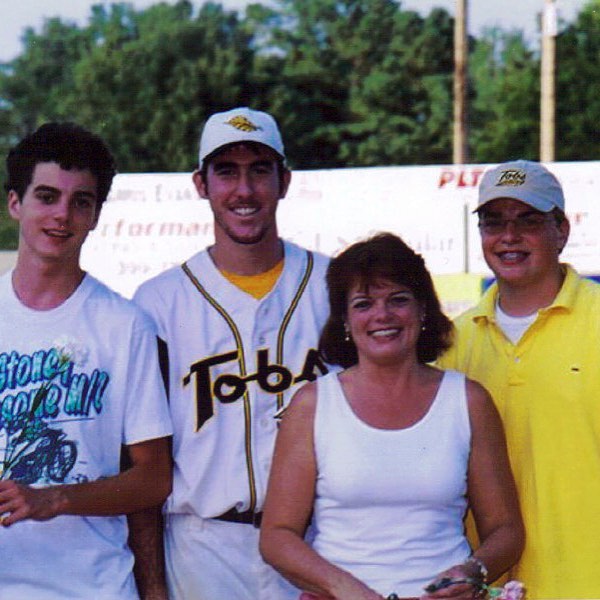 Former Wilson Tobs pitcher, and current Houston Astro, Justin Verlander was announced as the 2019 American League Cy Young winner on Wednesday November 13. This marks Verlander's second Cy Young award after winning both the AL Cy Young and AL Most Valuable Player awards in 2011, making him the 20th pitcher all-time to take home the honor twice.
In addition the the aforementioned awards, the 2017 World Series Champion and eight time All-Star holds an impressive list of accomplishments that includes 2006 Rookie of the Year and leading the league in strikeouts four times while also completing three no-hitters. He most recently set the new mark for the most strikeouts in postseason history, currently sitting at 205.
The Virginia native received 17 first-place votes compared to 13 for his Astros' teammate Garrett Cole in balloting by the Baseball Writers' Association of America announced Wednesday night. Tampa Bay Rays righty Charlie Morton finished third a year after leaving Houston in free agency. Verlander went 21-6 while leading the AL in wins and innings pitched (223). He finished second to Cole in ERA (2.58) and strikeouts (300).
Verlander pitched for the Wilson Tobs in the summer of 2002. That summer, he made seven appearances and pitched 40 1/3 innings, coming away with a 2.68 ERA and 1-4 record. Overall, he gave up 14 runs, 12 of which were earned, on 22 hits, and walked 26. However, itt was his strikeout numbers that jump out, as Verlander racked up 54 of them on the season and opposing batters hit only .161 against him.
About Coastal Plain League:
The Coastal Plain League is the nation's premier summer collegiate baseball league. Heading into its 24th season in 2020, the CPL features 15 franchises playing in Georgia, North Carolina, South Carolina and Virginia. To date, the CPL has had over 1,600 alumni drafted and 131 alums – including 2017 ALCS MVP, 2017 World Series champion, 2011 AL MVP and Cy Young award winner Justin Verlander, as well as 2017 NLCS MVP Chris Taylor – make their Major League debut. For more information on the Coastal Plain League, please visit the league website at www.coastalplain.com, and be sure to follow us on Facebook, Twitter, Instagram and Snapchat @CPLBaseball.