By: Elizabeth Stone
Josh Hood first fell in love with baseball at the young age of three years old when his father decided to take him into the backyard with a wiffle ball and bat. Simply testing out his son's ability, Hood proved to have a natural talent for the game.
"He threw me one pitch and on the first swing I crushed it," Hood said. 
Hood credits his father, both as a parent and a coach, with making a significant impact on his passion for baseball and his driving dedication to the sport. 
"I've never really had a hitting coach or any personal trainer for an extended period of time," Hood said. "It's always been my dad that's been with me, that's been the one getting me out to the field or the batting cage since as long as I can remember." 
Hood later transitioned from playing baseball in high school to committing to play college baseball at the University of Pennsylvania. He spent his first summer in the CPL with the Asheboro Copperheads in 2019 where he went on to play on the CPL Select Team versus the USA Collegiate National Team as well the CPL All-Star team. He played last season with the Macon Bacon before joining Holly Springs for the first half of the 2021 season. Having played for three different CPL teams, Hood has seen almost every ballpark in the league but notes the Salamander's Ting Stadium made playing with the CPL a top-notch experience.
"The fans are just unbelievable," Hood said. "And Holly Springs, the facilities are like no other."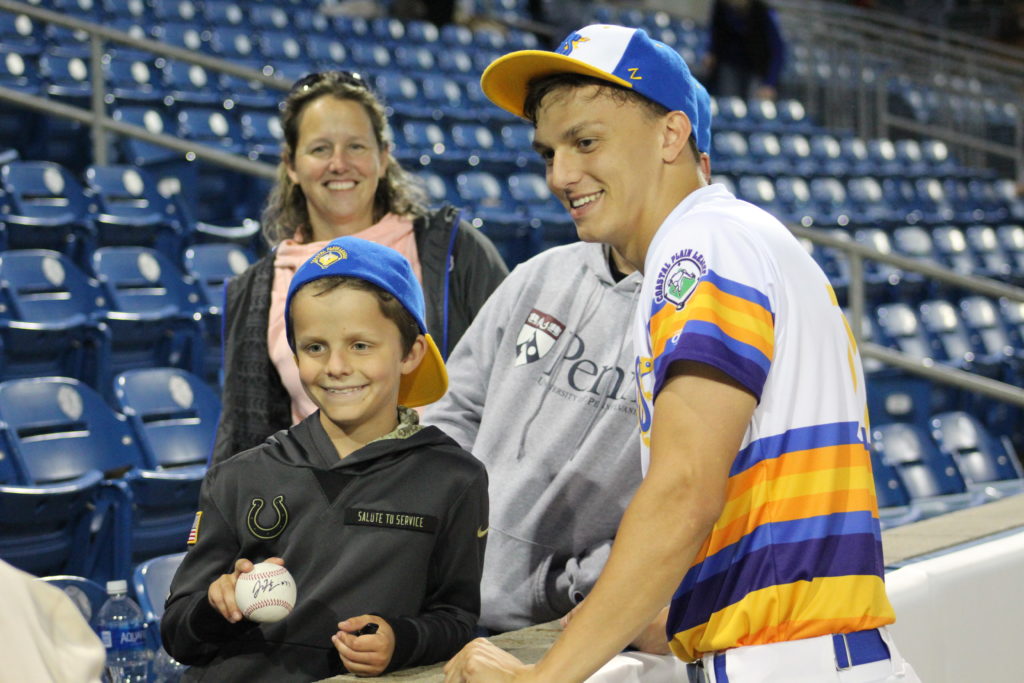 Hood highlights the role teammates play in supporting one another and working together to achieve a common goal.
"I believe it's important to have both teammates that support you for the player you are. They are there to help pick you up when you need it. That's the kind of teamwork that I value."
Throughout his career Hood has marked many significant moments, but even so one memory stands out above all:
"There are so many moments that I'm proud of. Even as the game has taken me further, I'm still just as proud of those moments all from when I was 9 years old, that solidified my love for the game."
Reflecting on his accomplishments, Hood believes success comes from those you surround yourself with. 
"I measure my success in baseball by the people I meet and the places I've been. I'm grateful for this game and all that it has given me in that respect."
In early July Hood was selected in the 20th round of the 2021 MLB Draft by the Boston Red Sox. He is committed to play for North Carolina State next season as a transfer should he decide to finish out his college eligibility. If he chooses to play collegiately in 2022, he would then be eligible to be selected once more in the 2022 MLB Draft next July.