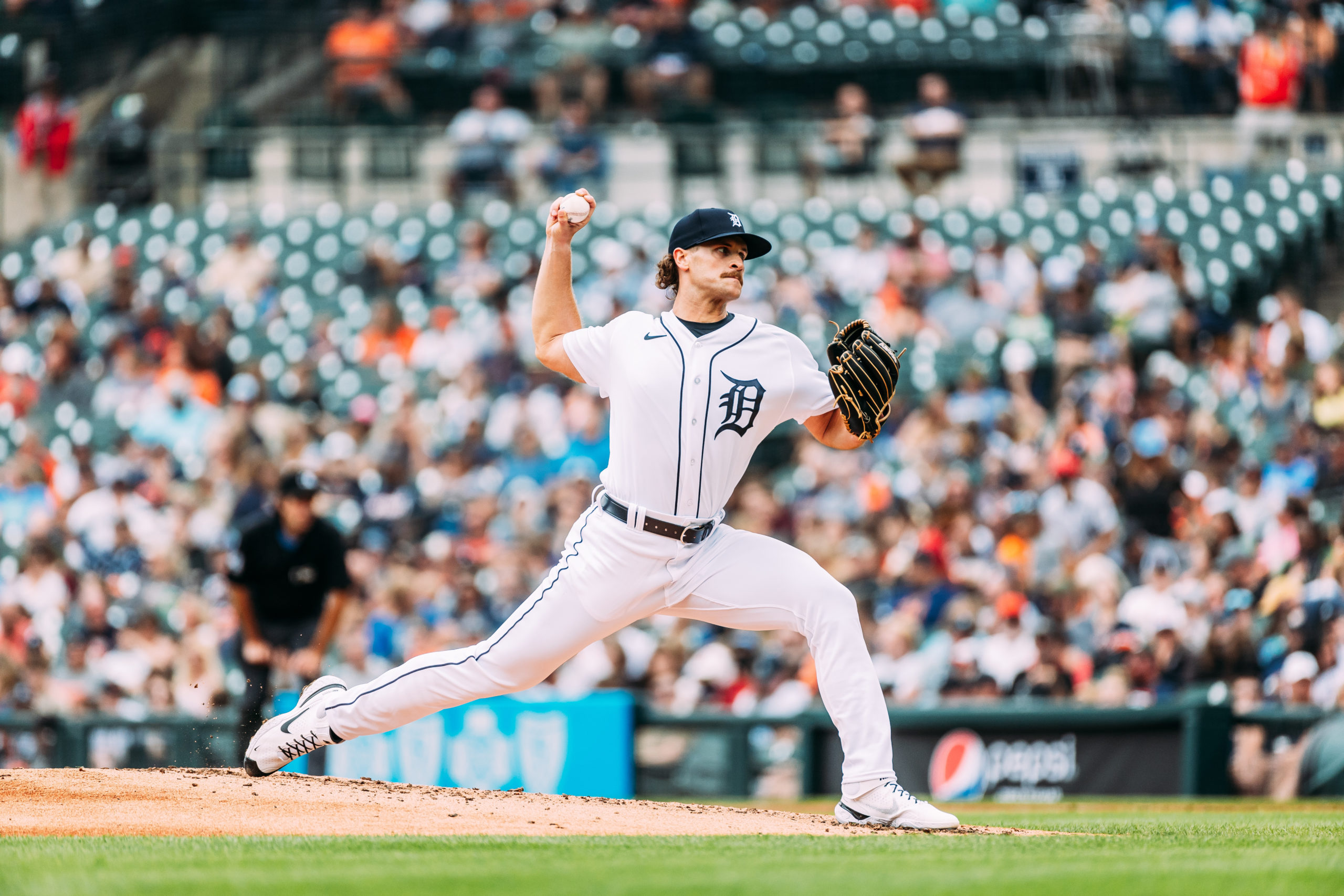 HOLLY SPRINGS – Coastal Plain League alum and former Morehead City Marlins pitcher Sawyer Gipson-Long (pictures courtesy of Allison Farrand/Detroit Tigers) made his Major League debut on September 10.
At home in Detroit, he got the start against the Chicago White Sox and was impressive across five innings of work, earning the win to go with a respectable 3.60 ERA. In that time, he gave up two runs – earned – on four hits, walked zero and struck out five all on 63 pitches.
Taken in the sixth round of the 2019 MLB Draft by the Minnesota Twins, he started his professional career with Rookie-level Elizabethton. Following the COVID-19 pandemic, he started with Single-A Fort Myers before being promoted to High-A Cedar Rapids. That year (2021), he was a combined 8-8 with a 4.55 ERA across 97 innings pitched. In that time, he walked only 27 while striking out 134.
Before the end of the 2022 season, the 6-4, 225-pound righty climbed to Double A but also was traded to Detroit in August. He would finish the season 2-2 with a 4.54 ERA for the Erie SeaWolves before rejoining them to start 2023. After going 6-5 with a 3.74 ERA in 65 innings of work, Gipson-Long moved up to Triple-A Toledo, where he had a 5.45 ERA and 2-3 record, but more importantly, 50 punch outs in 34 2/3 innings when he got the call to join the Tigers.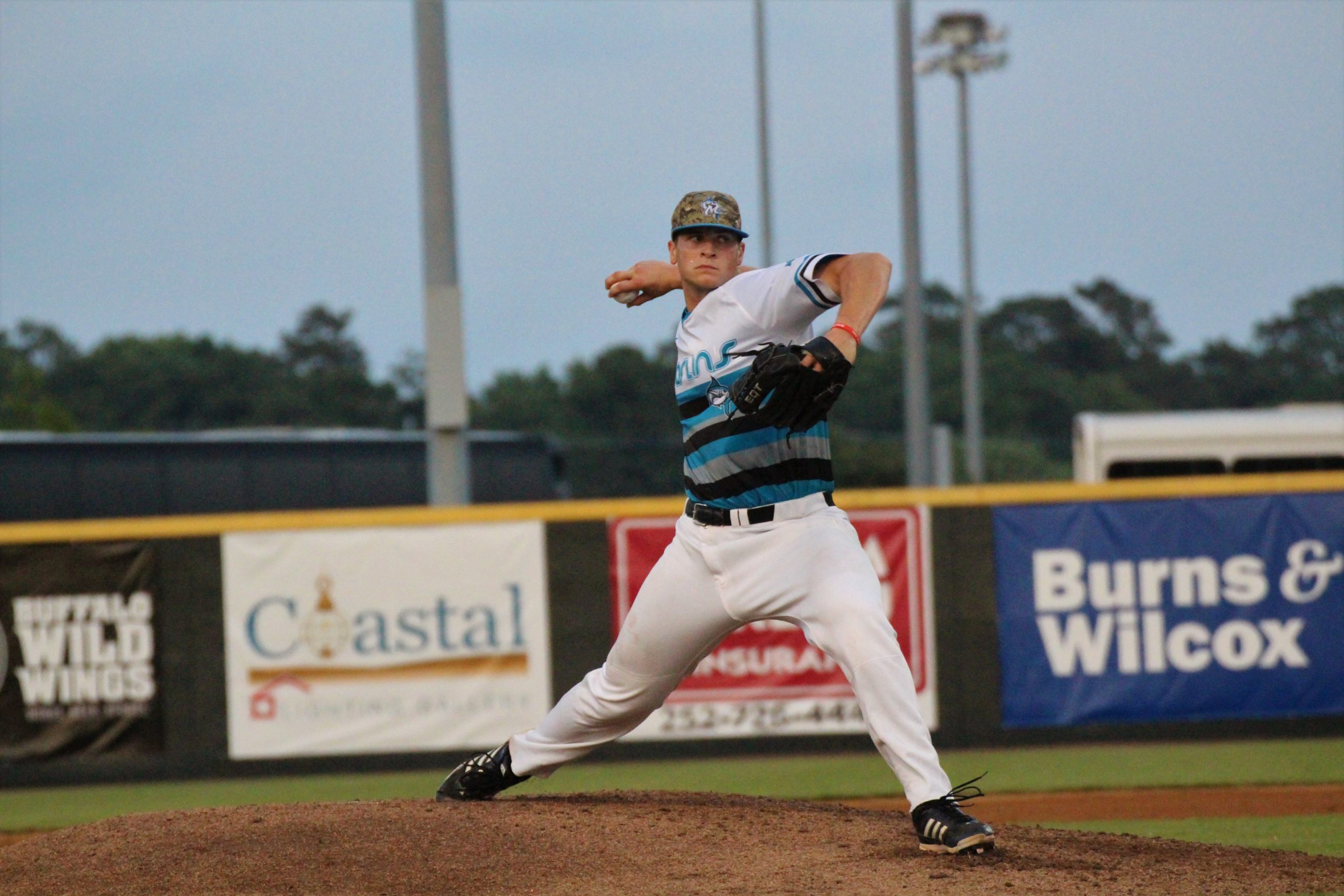 The Mercer University product spent the 2018 summer with the Marlins, finishing 2-0 with a solid 2.10 ERA. In 30 innings of work, he surrendered just seven runs – all earned – on 29 hits, while he walked three and struck out 33. He also sported a K/9 of 9.90.
He becomes the CPL's 182nd Major League alum overall and the seventh former Morehead City player to reach the Show. Further, he is the 18th alum to achieve such an honor during the 2023 season.
About Coastal Plain League:
The Coastal Plain League is the nation's premier summer collegiate baseball league. The CPL is currently comprised of 14 franchises playing in Georgia, North Carolina, South Carolina and Virginia. To date, the CPL has had nearly 1,750 alumni drafted and 182 alums make their Major League debut. Most notable alumni include Justin Verlander, Ryan Zimmerman, Mark Reynolds, Kevin Youkilis, Chris Taylor, Alec Bohm, Jake Cave, Chas McCormick and NFL Super Bowl champion Russell Wilson. For more information on the Coastal Plain League, please visit the league website at www.coastalplain.com, and be sure to follow us on Facebook, Twitter, Instagram and TikTok @CPLBaseball.