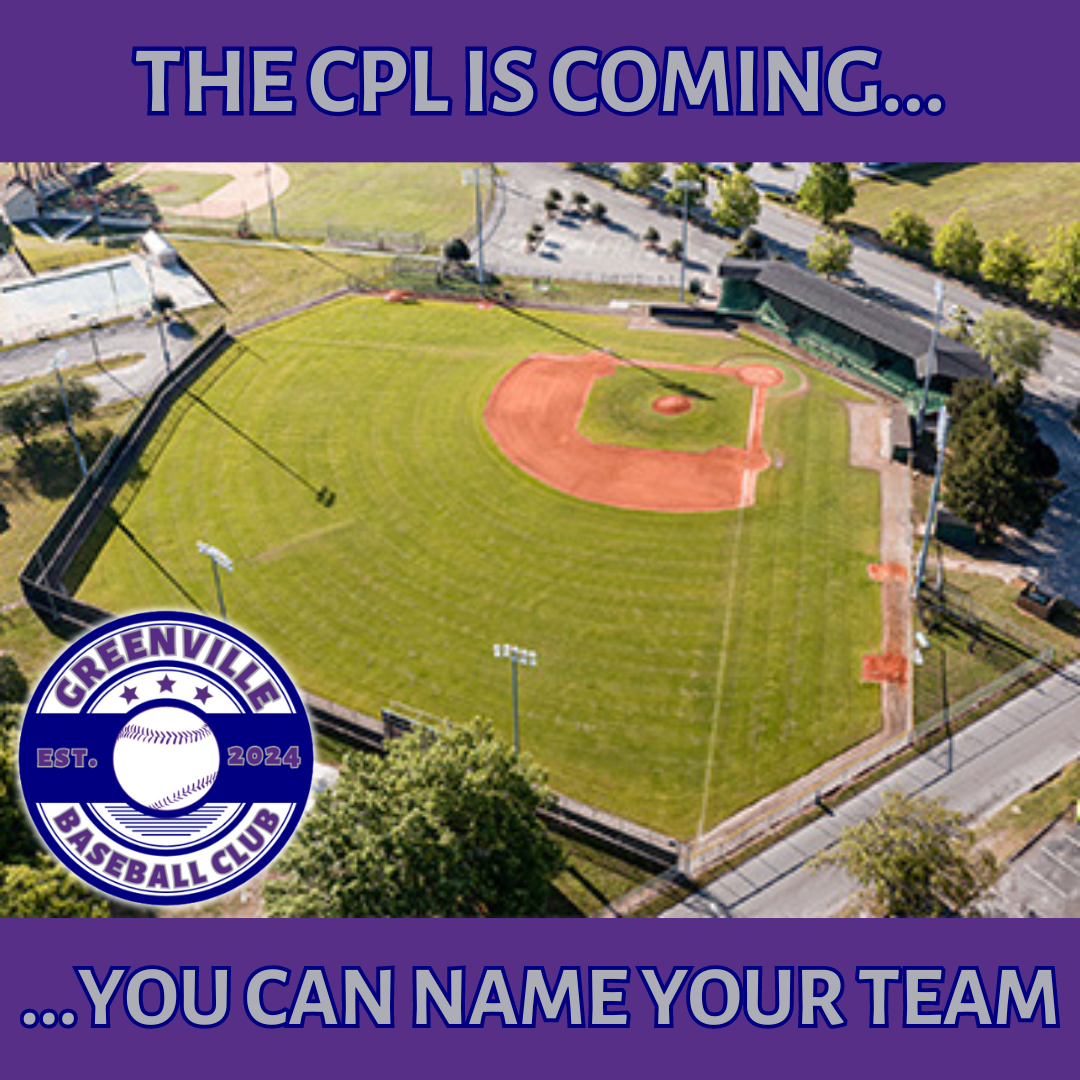 GREENVILLE – The city of Greenville is set to begin a new chapter of Coastal Plain League (CPL) baseball in May of 2024, and the team needs a name. All fans are invited to join our "Name Your Team Contest" which will begin Tuesday, October 3rd at coastalplain.com/Greenville.
The fan whose submission leads to the team's new name will receive the Ultimate VIP Baseball Package, which includes their own personalized new team jersey, throwing out the first pitch at a home game among other prizes. If multiple fans nominate the same name one winner will be drawn. Four runners-up will receive a prize pack of new team-branded merchandise.
"This is an exciting time with a CPL team coming in '24 and we are asking the community to play an important role in choosing our team's name. Greenville has a rich history of sports, but especially baseball, and we look forward to continuing this tradition with affordable family entertainment in the Emerald City," Capitol Sports Vice President Mike Birling said.
The top five names, as chosen, will be listed online at coastalplain.com/Greenville for fan voting, which will last from October 16-25. The winning name will then be unveiled once a logo is created.
Historic Guy Smith Stadium will be undergoing renovations in advance of Opening Night which is scheduled for Friday, May 24, 2024. Ticket Packages will be available at a later date.
About Coastal Plain League:
The Coastal Plain League is the nation's premier summer collegiate baseball league. The CPL is currently comprised of 14 franchises playing in Georgia, North Carolina, South Carolina and Virginia. To date, the CPL has had nearly 1,750 alumni drafted and 182 alums make their Major League debut. Most notable alumni include Justin Verlander, Ryan Zimmerman, Mark Reynolds, Kevin Youkilis, Chris Taylor, Alec Bohm, Jake Cave, Chas McCormick and NFL Super Bowl champion Russell Wilson. For more information on the Coastal Plain League, please visit the league website at www.coastalplain.com, and be sure to follow us on Facebook, Twitter, Instagram and TikTok @CPLBaseball.