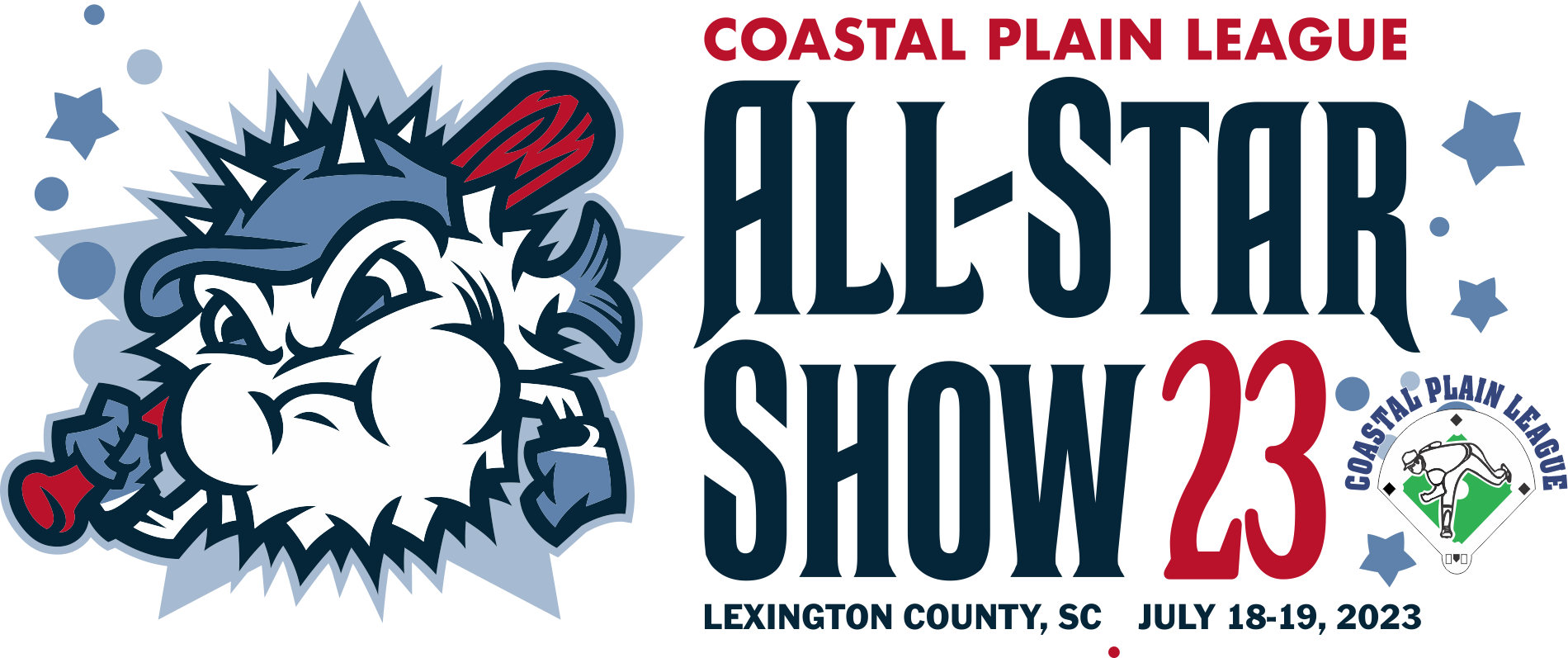 The Coastal Plain League announced this afternoon that the 2023 CPL All-Star Show has been awarded to the Lexington County Blowfish.
"We are excited about our All-Star event returning to Lexington County," said CPL Commissioner Justin Sellers. "This is a wonderful opportunity for fans across our footprint to watch some of the best players in the country before they head to the professional ranks. The Blowfish staff has always put on a warm welcome for our players and fans and we're looking forward to experiencing all the fun they have in store for the 2023 event."
The league's marquee event will be held July 18-19 at Lexington County Baseball Stadium. While the itinerary for both days is still being formed, fans can look forward to a fun-filled Fan Fest and All-Star Skills Challenge, Scout Day activities and the 23rd annual All-Star Game.
"It's an honor for our organization to host the 2023 CPL All-Star Show," Blowfish General Manager Tony Baldwin said. "The CPL is one of the premier summer collegiate leagues in the country, and it's very exciting to know that the best players in the league will be able to showcase their skills in this memorable two-day event at Lexington County Baseball Stadium. We look forward to welcoming fans from around the CPL to our community and see some of the game's up-and-coming stars."
Over the past two-plus decades, the CPL has seen an average of 2.5 players in it's All-Star event go on to reach the Major Leagues. Some former CPL All-Stars turned Big Leaguers include Ryan Zimmerman, Kevin Youkilis, Alec Bohm, Nicky Lopez and Jake Cave. Former Blowfish pitcher Taylor Widener was an All-Star in 2015 and later debuted with the Arizona Diamondbacks in 2020.
Fans are encouraged to stay tuned to the CPL and Blowfish for more information coming soon on the 2023 CPL All-Star Show. They can also contact the Blowfish for ticket information at 803.254.3474.
About the Coastal Plain League:
The Coastal Plain League, brought to you by FloSports, is the nation's premier summer collegiate baseball league. Coming off its 26th season in 2022, the CPL features 13 franchises playing in Georgia, North Carolina, South Carolina and Virginia. To date, the CPL has had nearly 1,750 alumni drafted and 163 alums make their Major League debut. Most notable alums include 2017 ALCS MVP, 2017 World Series champion, 2011 AL MVP and Cy Young award winner Justin Verlander, as well as 2017 NLCS MVP Chris Taylor, Ryan Zimmerman, Mark Reynolds, Kevin Youkilis, Alec Bohm and NFL Super Bowl XLVIII champion quarterback Russell Wilson.. For more information on the Coastal Plain League, please visit the league website at www.coastalplain.com, and be sure to follow us on Facebook, Twitter, Instagram and TikTok @CPLBaseball.
About the Blowfish:
The Lexington County Blowfish are a three-time CPL Organization of the Year, including receiving the honor in 2022, and a proud member of the Coastal Plain League. The summer collegiate team began play in 2006 and won the 2012 CPL Championship. The Blowfish have had nine players make it to the Major Leagues with more to come. Lexington County Baseball Stadium is their home with a link to four of the great MLB stadiums with field dimensions of 302 ft Right Field (Fenway Park/Boston Red Sox), 394 ft Center field (Wrigley Field/Chicago Cubs), 318 ft Left Field (Yankee Stadium/New York Yankees), and 55 feet from home plate to the backstop (Dodgers Stadium/Los Angeles Dodgers). The Blowfish are operated by Shanahan Sports & Entertainment and owned by Bill & Vicki Shanahan.