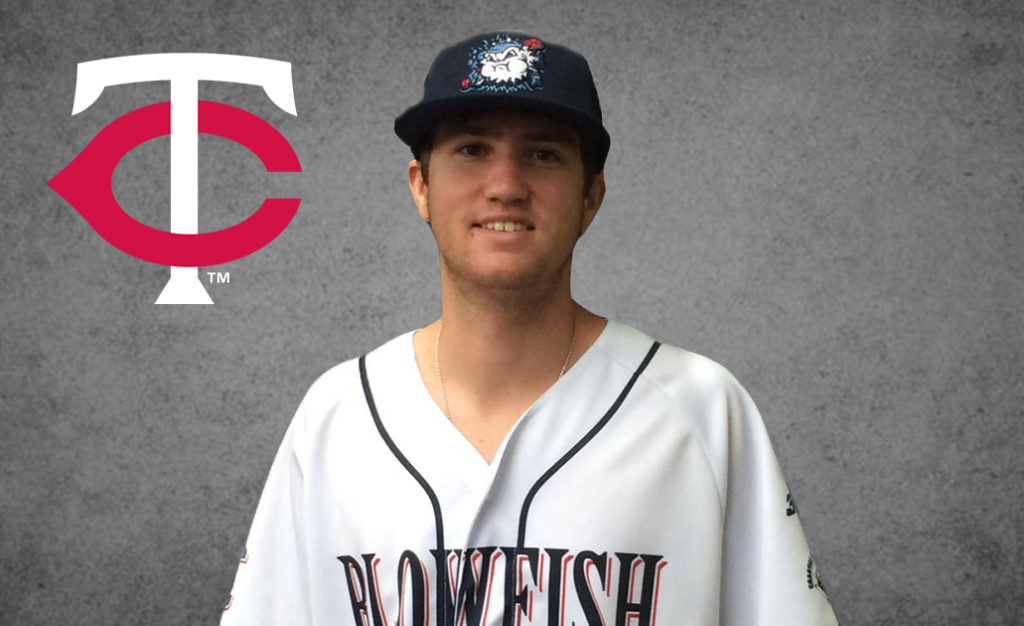 Former Lexington County Blowfish, Charlie Barnes, made his Major League debut July 17 for the Minnesota Twins. Barnes earned the start, allowing one run over 4 2/3 innings in the Twins 1-0 loss to the Detroit Tigers.
The South Carolina native was drafted in the 4th round of the 2017 MLB Draft by the St. Louis Cardinals out of Clemson University. Over four seasons at the minor league level, Barnes accumulated a career 3.72 ERA across 355 2/3 innings pitched before earning the promotion to the Twins on Saturday. After giving up a home run to the first batter of the game, the left-hander settled in nicely to allow only four total hits and one run.
Barnes played for the Blowfish during the 2015 season, putting up a solid season with 37 strikeouts and a 2.92 ERA across 37 innings pitched. His debut marks the 148th all-time former CPL player to make their major league debut and the ninth of the 2021 MLB season. This debut also pushes the Blowfish's major league alumni total to eight.
About Coastal Plain League:
The Coastal Plain League, brought to you by FloSports, is the nation's premier summer collegiate baseball league. Celebrating its 25th season in 2021, the CPL features 15 franchises playing in Georgia, North Carolina, South Carolina and Virginia. To date, the CPL has had over 1,650 alumni drafted and 148 alums make their Major League debut – including 2017 ALCS MVP, 2017 World Series champion, 2011 AL MVP and Cy Young award winner Justin Verlander, as well as 2017 NLCS MVP Chris Taylor. For more information on the Coastal Plain League, please visit the league website at www.coastalplain.com, and be sure to follow us on Facebook, Twitter, Instagram and TikTok @CPLBaseball.