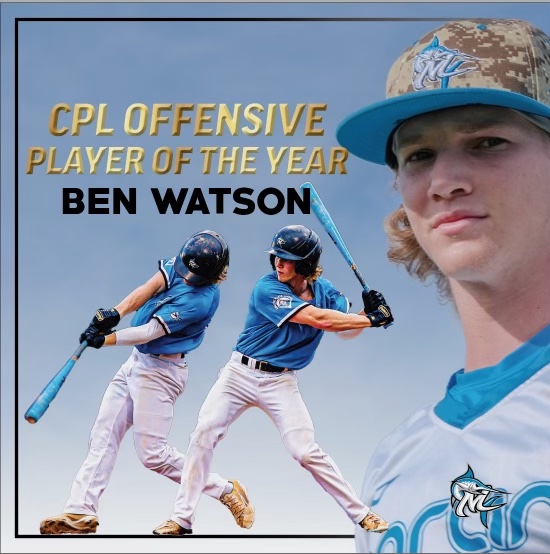 The Coastal Plain League announced today that Ben Watson of the Morehead City Marlins has been selected as the 2022 CPL Hitter of the Year.
"First of all, I want to thank the Coastal Plain League for this great honor," said Watson. "I appreciate it and it means a lot. This summer in Morehead City was an awesome experience. I met lots of great people and was fortunate enough to play with and against some amazing players and even better people. I also want to thank the Morehead City Marlins for being the only team in the league to take a chance on me. Morehead City is an awesome place and a perfect spot to spend a summer. These past couple months in the CPL were an experience that I'll never forget."
Watson, a redshirt freshman outfielder from Elizabethtown College, made a name for himself during the summer, not only leading his team and the league in batting average, but also breaking the CPL record with a .427 mark. The previous record was set in 2006 by Jimmy Gallagher (Duke), who finished the season with a .423 average for the Peninsula Pilots.
"Couldn't be prouder of Ben," said Marlins head coach Sam Carel. "There are not enough superlatives to describe the hitting exhibition that Ben put on display this year.  His historical season is simply a result of his talent along with the way he worked on his skill set every day when he showed up to the yard. He is a fantastic young man who will continue to grow and do great things in the game of baseball."
The Glen Falls, Pa., native racked up 47 hits, including nine doubles, a triple and five home runs. He scored 31 runs and drove in 30 RBIs while also drawing 22 walks and stealing seven bags on the season for the Marlins. Watson also finished second among hitters with a minimum of 100 TPA with a 1.186 OPS  (.664 SLG, .522 OBP).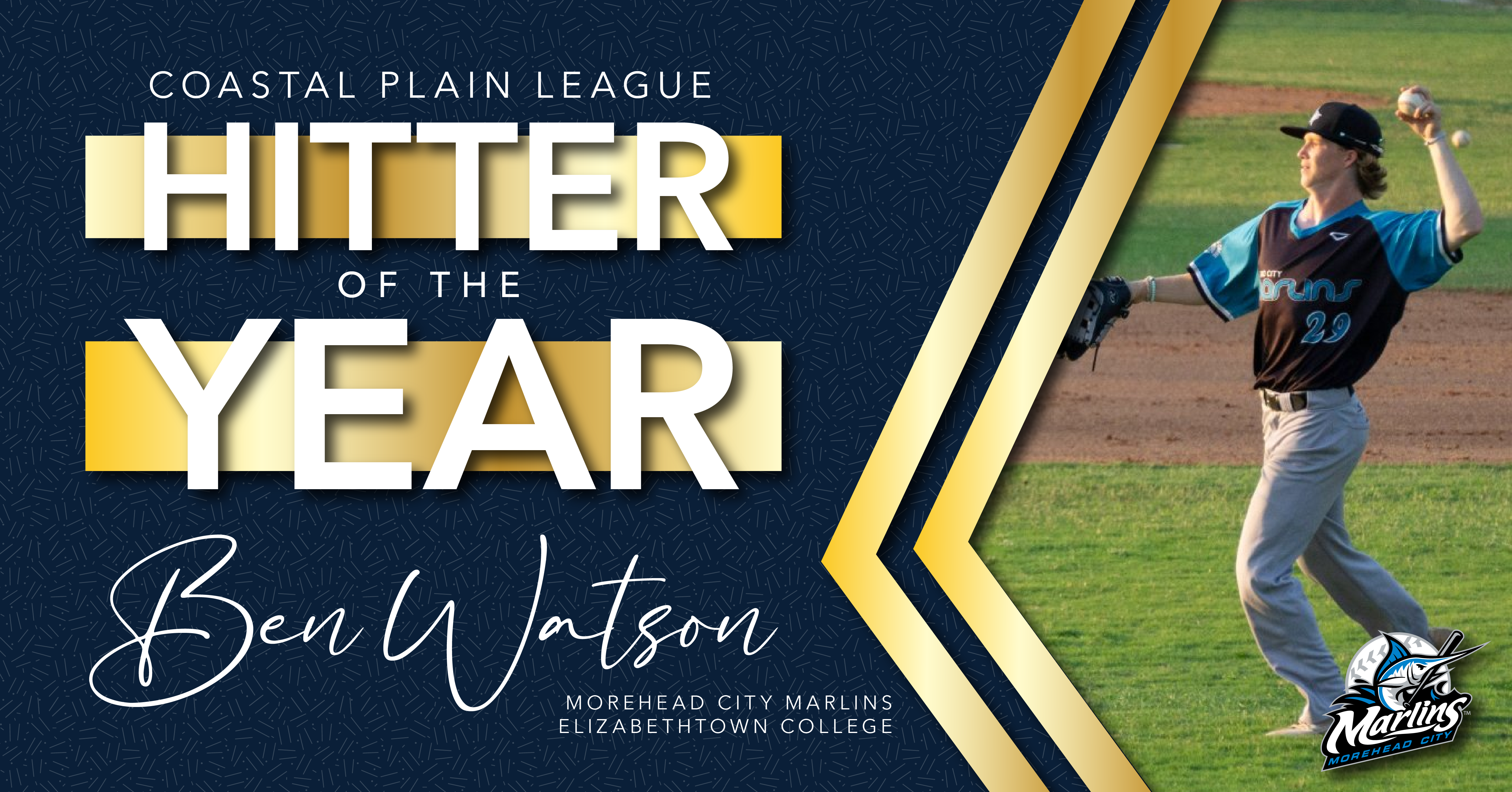 All player awards are selected after gathering feedback from coaches as well as team and league officials.
About Coastal Plain League:
The Coastal Plain League, brought to you by FloSports, is the nation's premier summer collegiate baseball league. Now in its 26th season in 2022, the CPL features 14 franchises playing in Georgia, North Carolina, South Carolina and Virginia. To date, the CPL has had nearly 1,750 alumni drafted and 157 alums make their Major League debut – including 2017 ALCS MVP, 2017 World Series champion, 2011 AL MVP and Cy Young award winner Justin Verlander, as well as 2017 NLCS MVP Chris Taylor. For more information on the Coastal Plain League, please visit the league website at www.coastalplain.com, and be sure to follow us on Facebook, Twitter, Instagram and TikTok @CPLBaseball.