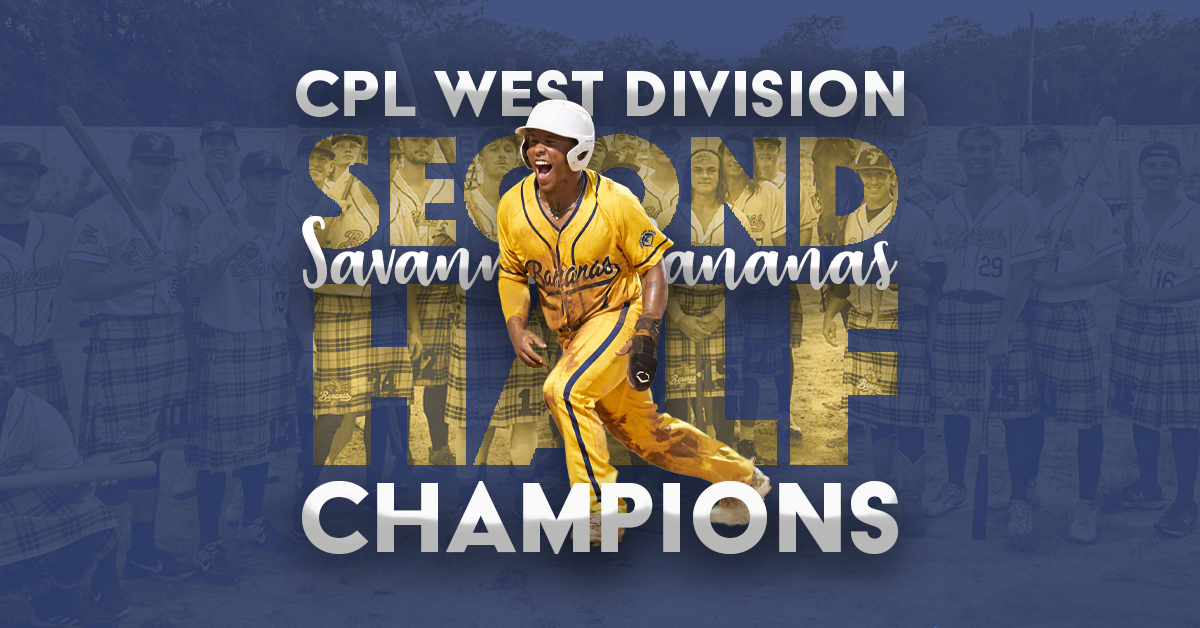 The Savannah Bananas secured the West Division Second Half title after a 12-0 victory on Wednesday night. The Bananas had also clinched the West's First Half title earlier this summer; and has secured home field advantage for the West Division Championship round of the 2022 Petitt Cup Playoffs.
On the season, Savannah currently sports the second best record at 34-12 overall. Similar to Morehead City in the East, the Bananas have been well balanced this summer. With three days remaining in the regular season, they are tied with the Marlins for the best team batting average (.277) in the CPL and are second in team ERA at 2.72.
Savannah will host game 1 of the West Division Championship on July 31 at Historic Grayson Stadium, as well as game three should the best-of-3 series go that far. Who their opponent will be is still unknown as four teams – Macon, Forest City, High Point-Thomasville and Martinsville (in order of current overall winning percentage) – are still competing for the last spot in the playoffs on the West side.
About Coastal Plain League:
The Coastal Plain League, brought to you by FloSports, is the nation's premier summer collegiate baseball league. Now in its 26th season in 2022, the CPL features 14 franchises playing in Georgia, North Carolina, South Carolina and Virginia. To date, the CPL has had nearly 1,750 alumni drafted and 157 alums make their Major League debut – including 2017 ALCS MVP, 2017 World Series champion, 2011 AL MVP and Cy Young award winner Justin Verlander, as well as 2017 NLCS MVP Chris Taylor. For more information on the Coastal Plain League, please visit the league website at www.coastalplain.com, and be sure to follow us on Facebook, Twitter, Instagram and TikTok @CPLBaseball.