The Tri-City Chili Peppers came out hot with the debut of their jerseys for the team's inaugural Coastal Plain League Season. Based in Colonial Heights, Va., the Chili Peppers will open the season on the road at Holly Springs, N.C. on May 28 before returning on the 29th for their home opener.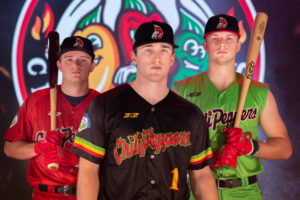 As shown above the Chili Peppers will play with three primary uniforms in 2021, each with their own unique flare.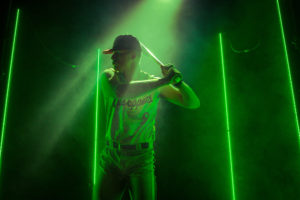 The most eye-catching of them all is their Thirsty Thursday night staple, the sleeveless greens. A look fans are sure not to see anywhere else in the country.
Those interested in purchases tickets or learning more about the Tri-City Chili Peppers can visit www.chilipeppersbaseball.com. The team can also be found on Facebook, Instagram and Twitter @GoChiliPeppers.
About Coastal Plain League:
The Coastal Plain League is the nation's premier summer collegiate baseball league. Celebrating its 24th season in 2020, the CPL features 15 franchises playing in Georgia, North Carolina, South Carolina and Virginia. To date, the CPL has had over 1,650 alumni drafted and 140 alums – including 2017 ALCS MVP, 2017 World Series champion, 2011 AL MVP and Cy Young award winner Justin Verlander, as well as 2017 NLCS MVP Chris Taylor – make their Major League debut. For more information on the Coastal Plain League, please visit the league website at www.coastalplain.com, and be sure to follow us on Facebook, Twitter, Instagram and Snapchat @CPLBaseball.